Honda generators are renowned in the industry as the 'gold standard' for inverter generators. They're compact, fuel efficient and offer exceptional reliability for recreational, emergency and home power needs.
But this reputation for quality comes with a higher price tag. So, are they worth the money?
Here, we'll look at the benefits of Honda generators and if they're worth the investment, as well as suggest some more affordable alternatives.
5 Reasons Why Honda Generators Are Worth The Money
Whether you're after a reliable camping power source or a whisper quiet way to power your food truck or coffee van, you can count on a Honda generator to get the job done.
Here's 5 reasons why Honda generators are worth the investment:
1. Quiet Operation
One of the most notable benefits of Honda generators is their low operating volume. Made with sound dampening materials and a built-in Eco Throttle setting, Honda generators emit significantly less noise than other models on the market.
With an average noise output below 60 dBA, they're ideal for camping trips, outdoor events, backup power and other applications where noise pollution is a concern.
2. Fuel Efficient & Eco Friendly
Honda generators are renowned as some of the most fuel-efficient inverter generators on the market.
Honda's unique Eco Throttle technology automatically adjusts the generators engine speed to meet load demand. As the engine doesn't need to continuously run at full speed, the Eco Throttle reduces generator fuel consumption by up to 40%. It also helps reduce exhaust emissions, making Honda generators a more environmentally conscious, fuel-efficient option compared to other models.
3. Safe For Frequency Sensitive Devices
Honda's inverter generators produce clean sine-wave power, making them safe for powering frequency sensitive electronics like phones, laptops and TVs. In fact, Honda market their inverter generators as producing 'better than commercial quality electricity' that you get from your outlets at home.
Honda's inverter technology ensures the power output is free from voltage fluctuations and surges, protecting your devices and equipment from potential damage.
4. Compact & Lightweight
With Honda generators, high power output doesn't mean sacrificing space and portability. In fact, Honda produce some of the lightest generators on the market in their power bracket. The Honda EU32i for example, packs a punch, delivering 3.2kVA of power from a compact 26.5kg device.
All Honda models also feature ergonomic carry handles, wheels or pull handles, making them easy to transport around the campground, worksite or wherever you need power.
5. Built To Last
Honda are renowned for their high-quality engines, and their generators are no exception. Equipped with advanced features like low oil alert systems and automatic shutdown, Honda generators are designed to withstand the rigours of regular use and offer years of reliable service.
Not to mention, all Honda generator models come with a 4 year, domestic use and 12 month commercial use warranty. With proper maintenance and care, these generators are a long-lasting power solution that you can depend on in any situation.
Our Top 3 Honda Generators
1. Honda EU22i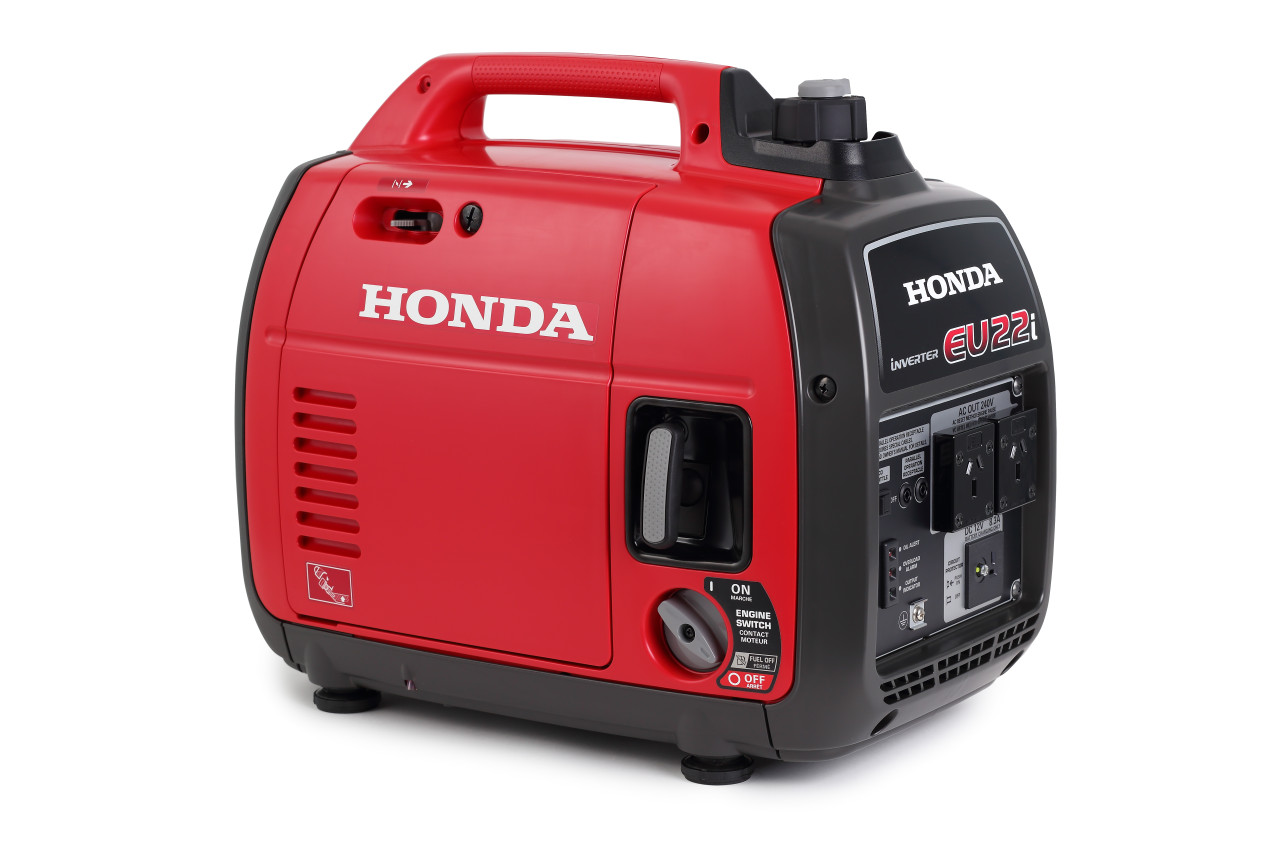 The Honda EU22i promises a strong source of clean, stable electricity to safely power sensitive electronic and computer equipment. It packs a 2200 watt maximum output in a compact 21kg device, making it the ideal choice for camping, caravanning, job site and home backup power.
Fitted with Honda's reliable 4 stroke GXR120 engine, the EU22i delivers up to 8 hours of continuous operation in the Eco Throttle setting. Even better, it operates at a very acceptable 53-59dBA.
Price: $2349
2. Honda EU10i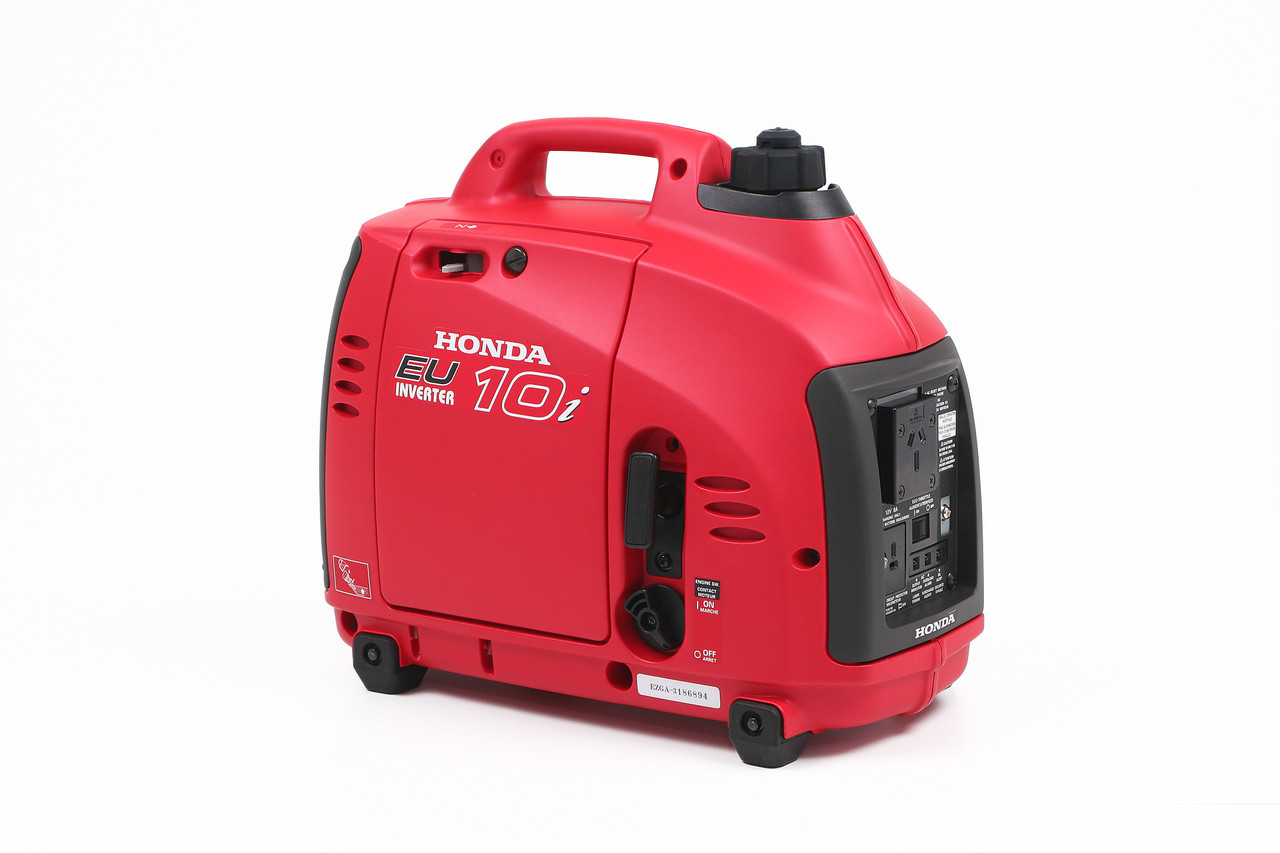 Featuring Honda's advanced four stroke GXH50 engine, the Honda EU10i delivers an impressive 1000W maximum output. In fact, it's one of the lightest generators on the market at just 13kg.
The EU10i is the first generator of its size to feature a microcomputer-controlled sinewave inverter. This makes it ideal for powering frequency sensitive electronics like computers, phones and televisions for up to 3.2 hours.
Price: $1399
3. Honda EU70is
The Honda EU70is packs a punch, delivering a maximum 7000 watt output and a rated output of 5500 watts. With a generous 19 hour run time, it is the ideal generator for powering food trucks, coffee vans, trade sites and other heavy duty commercial and domestic applications.
Unlike many generators of its size, the Honda EU70is' unique triple chamber construction allows for a noise output of 52dBA. In fact, it's one of the quietest generators in its class.
Price: $6999
Our Top 2 Honda Generator Alternatives
For those not fussed about the brand name, there are plenty of other portable generator models on the market with great features at a significantly lower price point.
Two of our highly recommended Honda generator alternatives include:
1. Genesys GEN2500i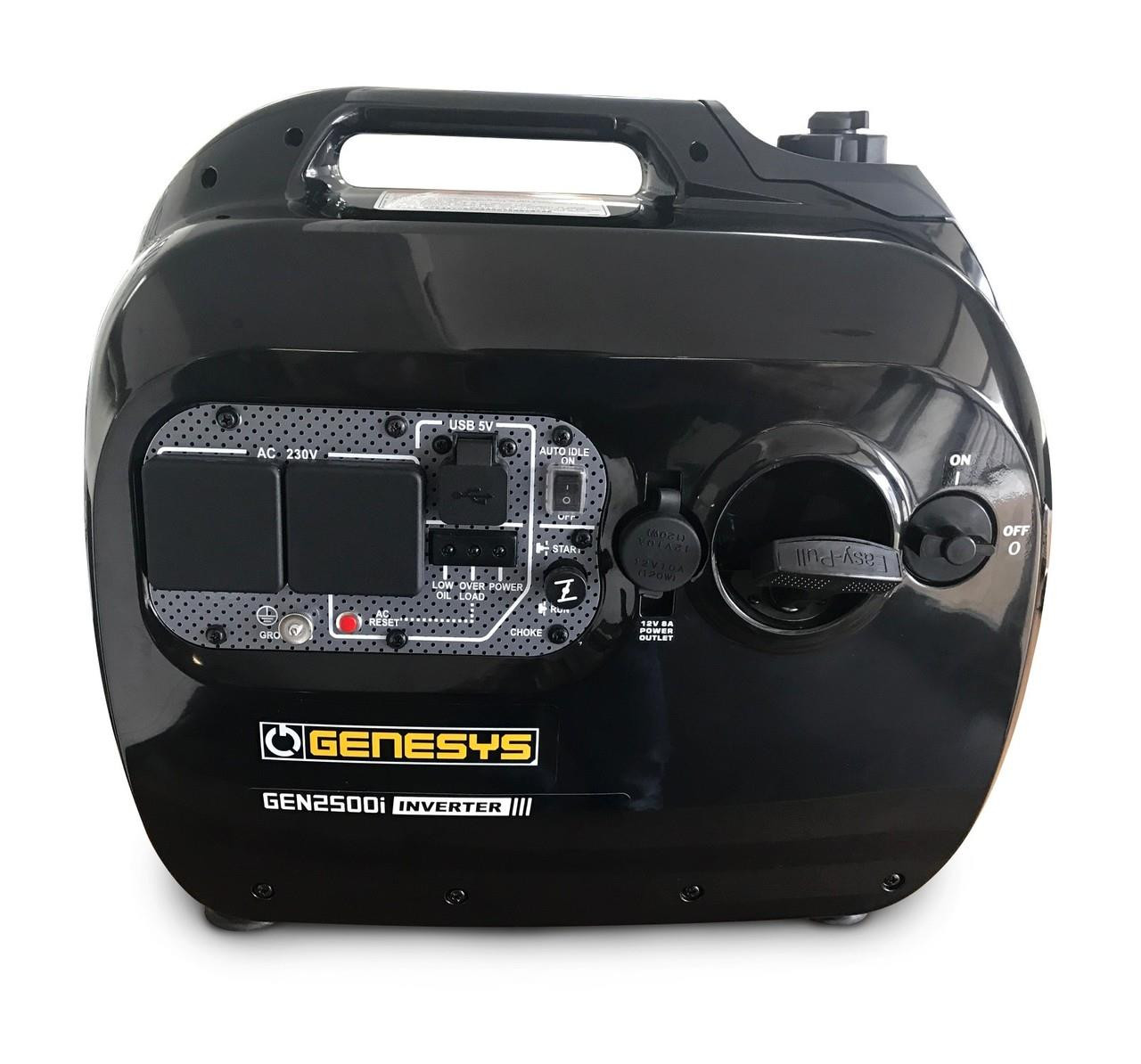 Producing a maximum 2400 watts, the Genesys GEN2500i is the ideal temporary source of power for camping, caravanning or maintenance around the home. It'll comfortably run sensitive electronics like TVs and fridges for up to 6-20 hours depending on the load. In fact, it has a run time 40% longer than other models in its power bracket.
The GEN2500i is compact, lightweight and operates at a minimal 52 dBA, so it won't disrupt those around you.
Price: $899
2. Genesys GEN3650iE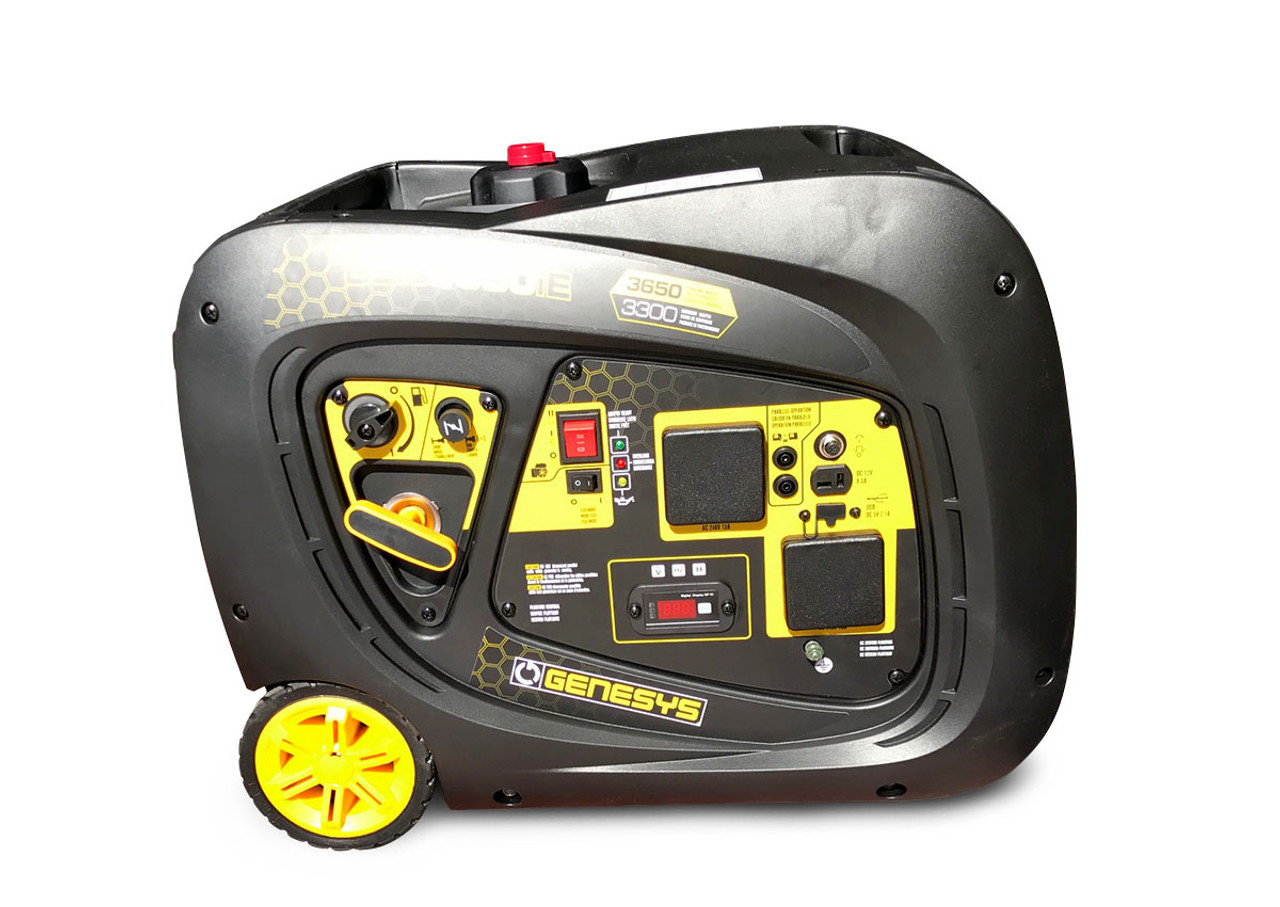 For those after a low noise generator without the Honda price tag, the Genesys GEN3650ie is the generator for you. The GEN3650ie has the largest fuel tank in the industry for a generator its size, allowing for 9 hours of continuous operation at 25% load.
The GEN3650ie features a cast iron sleeved engine and low oil shutdown protection to maximise the lifespan of your generator. Even better, it's backed by a 3 year – 500 hour warranty for your peace of mind.
Price: $1399
Get The Right Advice, Contact Us Today
With years of experience, you can rely on Blue Diamond Machinery to provide the right advice and a generator to meet your unique requirements.
For more information on the best model to suit your power requirements, contact us today or speak to one of our expert team on 1300 998 647.