Honda has a top reputation when it comes to generators. And no wonder – Honda generators are highly esteemed for their reliability, quality and good design.
Honda has also been in operation since the late 1940s, making it a familiar brand to people all over the world.
But it's also true that Honda generators tend to be more expensive than other brands. So, are Honda generators worth the money?
Let's take a look.
Why are Honda Generators so Popular, and Pricey?
One of the main reasons is that Honda has been known for producing quality well-built engines for many decades, and is an easily-recognisable brand. This means buyers might choose Honda rather than a less familiar brand, as at least with a Honda machine they feel they know what they are getting.
Honda's generators also offer some great features and benefits.
Why would you choose a Honda generator?
Pros of Honda generators include:
Reliability, dependability and good running times.
Fuel efficiency – which means saving costs while reducing emissions.
Durability and longevity – Honda machines are built to last.
Quiet operation – good for vacations or domestic use.
Easy access to parts – which is great for maintenance.
Good range available – including inverter models from 1kVA to 7kVA in size and portable units to suit worksites and other commercial applications.
Cons of Honda generators:
The main downside is their higher price. For example, the Honda 2.2kVA inverter model is almost twice the price of the Genesys model of similar size.
How Do Honda Generator Alternatives Stack Up
While Honda comes with high recommendations, it's important to realise that there are other brands in the wings that can offer similar benefits for a lower price. This means that a Honda generator may not necessarily be the best choice for every situation.
Here are some examples.
Genesys 2.4kVA inverter generator:
This machine has many similar features to the Honda EU22i 2.2kVA inverter, as shown below.
Quiet operation – 52 dBA at 7m, even quieter than the Honda's 53-59dBA.
Lightweight – approximately 20kg which is slightly less than the weight of the Honda.
Compactness – with its dimensions being almost identical to that of the Honda model.
Easy access to parts – enabling faster and easier maintenance.
Fuel efficiency – including 15% lower fuel consumption than comparable competitors.
Good running times – e.g. 40% longer continuous running time than competitors.
The other main advantage of the Genesys is that it is close to half the price of the Honda. It is also fully backed by a three-year warranty at Blue Diamond.
Genesys 3.65kVA inverter: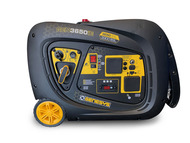 This is a mid-size inverter that offers key start-up, nine hours of run time, simple operation and quiet operation.
The closest comparison is the Honda 3kVA EU30i which has a run time of 7.7 hours, although it is slightly smaller than the Genesys.
One of the main differences is the price, with the Honda costing over twice as much.
Portable petrol generator Gen9000:
This portable 8kVA generator has a key start, eight hours of running time, robust steel frame, all-terrain wheels and double-folding handles.
Its closest Honda counterpart might be the EM10000 portable unit, which comes with 9kVA capacity and an approximate four-fold price tag. Another is the Honda EU70is 7kVA inverter, which has a lower capacity, but is about three times the price.
Honda Generator Use Cases and Comparisons
Different situations require different generators, so there is no one-size solution. Here are some scenarios.
Recreational, trade sites or farm use:
A mid-size model is suitable here, such as the Genesys 3.65kVA inverter or the Honda 3kVA EU30i inverter, which have some similar capacities and features to each other.
Camping and outdoor use: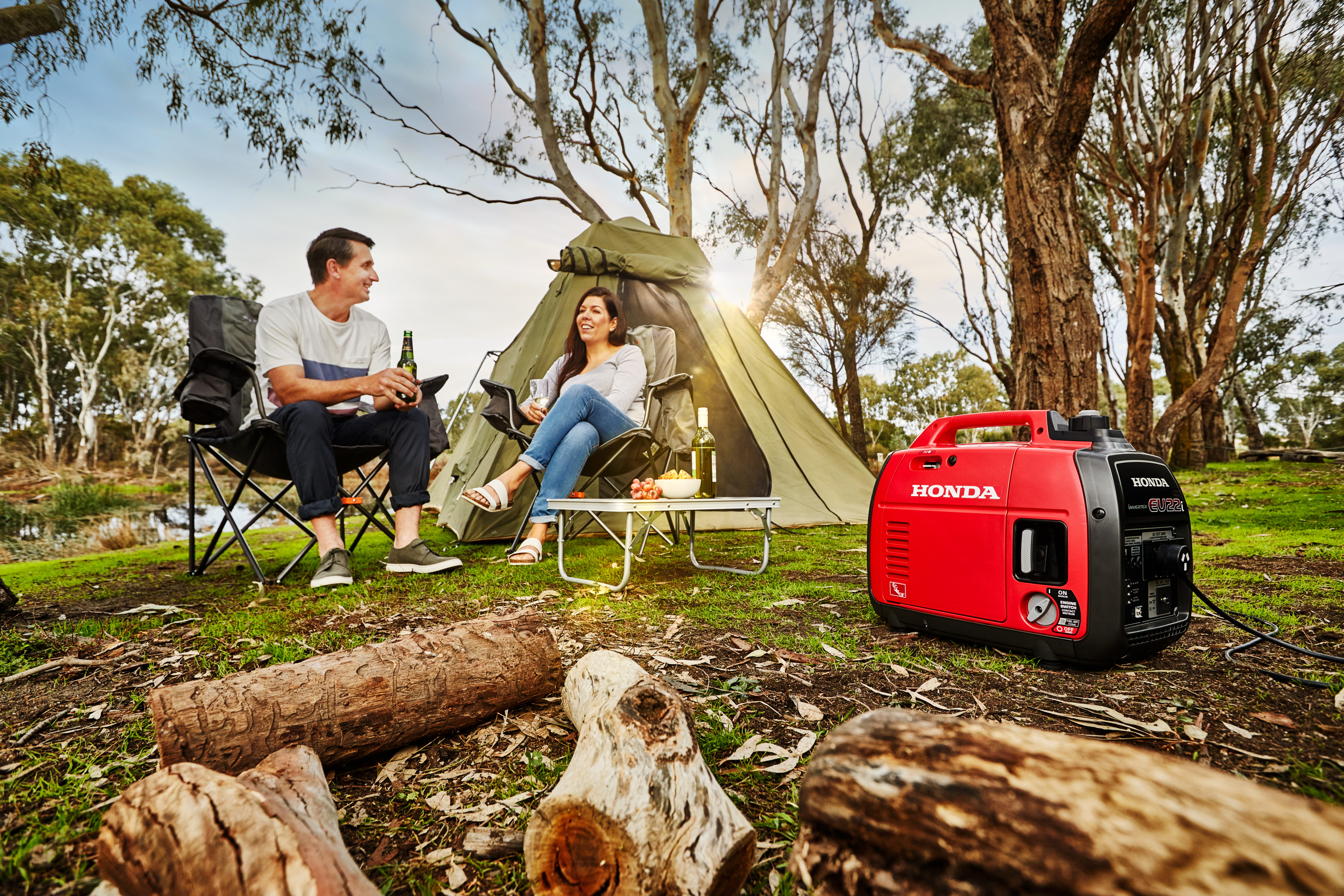 Honda's Inverter generator range are best for camping and outdoor recreation use. They offer very quiet operation, are super portable and compact, and they are ideal for powering sensitive devices as they create minimal distortion. Some examples are the Genesys 2.4kVA and the Honda EU22i 2.2kVA model.
Trade, food van or home backup: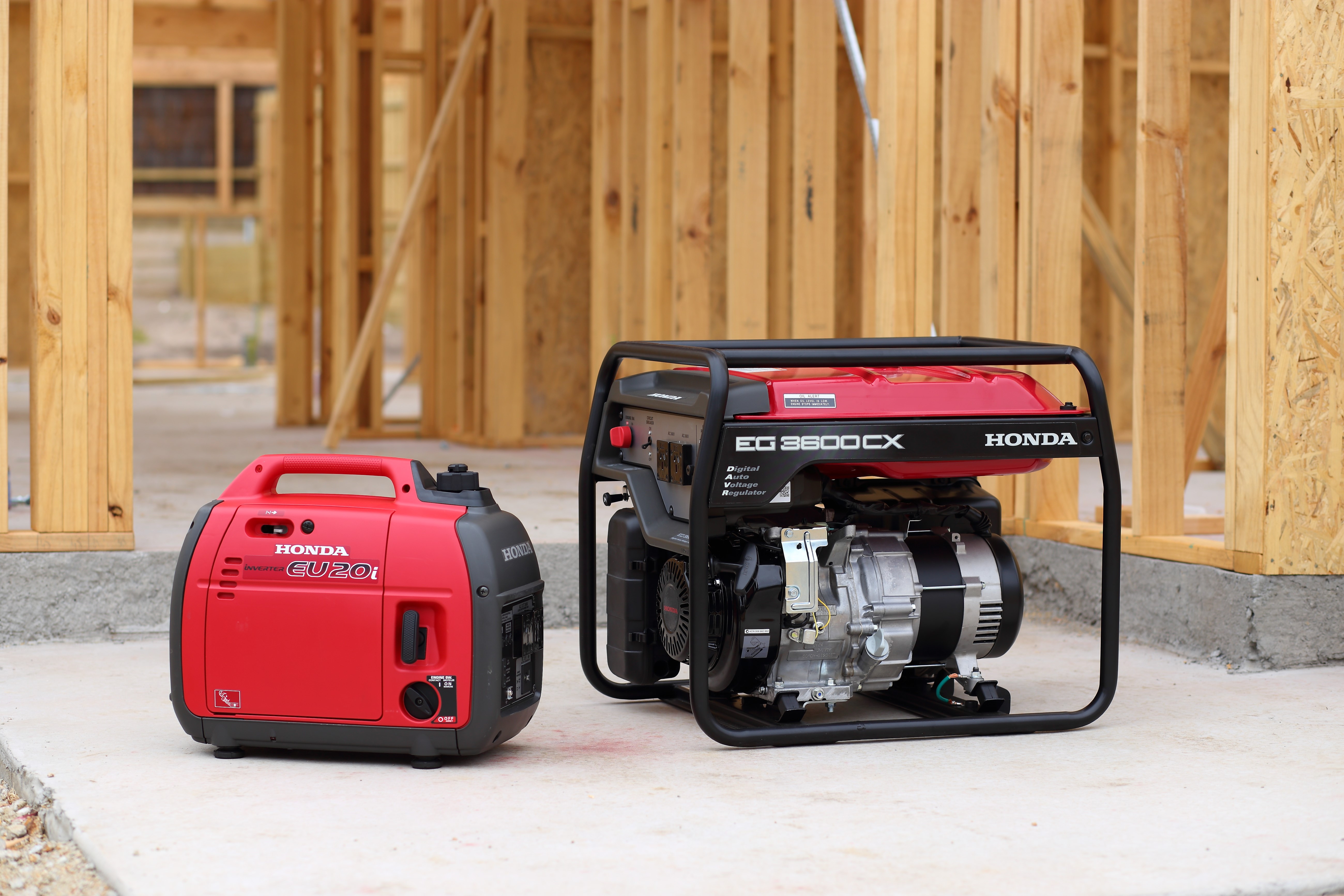 Best portable models for these functions include the Gen9000, and the Honda EU70is 7kVA inverter. However, the Gen model is not an inverter and therefore won't be suitable for powering sensitive equipment such as mobile phones. Another non-inverter option is the Honda EM10000 9kVA.
Is a Honda Generator Worth the Money for you?
The answer is (as it so often is!) it depends on why you need a generator, how you want to use it, and how you feel about the brand.
For example, you might choose a Honda generator if you want a high-quality unit, you particularly like and trust the brand, and you are willing to pay an affordable but higher price.
On the other hand, you might decide on a Genesys generator if you are looking for a generator with great features at a budget price, and you are not as fussed about the brand name.
Either way, one of the most important things is that the generator you buy, no matter the brand, comes backed with solid warranties.
Most Popular Honda Generator Models
Below are some of the most popular Honda Generator models on the market.
Honda EU22i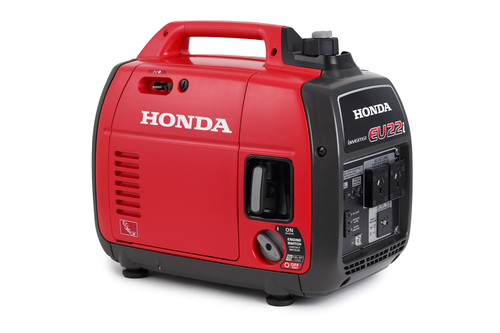 View Honda EU22i 2kVa Inverter
The Honda EU22i generator is the evolution of the world's best-selling generator, the EU20i. With 200W more power under the bonnet, the EU22i is perfect for home back-up, job sites & camping applications. The EU22i delivers better than commercial-quality electricity, perfect for powering frequency sensitive equipment like dryers, toasters, mobile phones and laptops.
Honda EU10i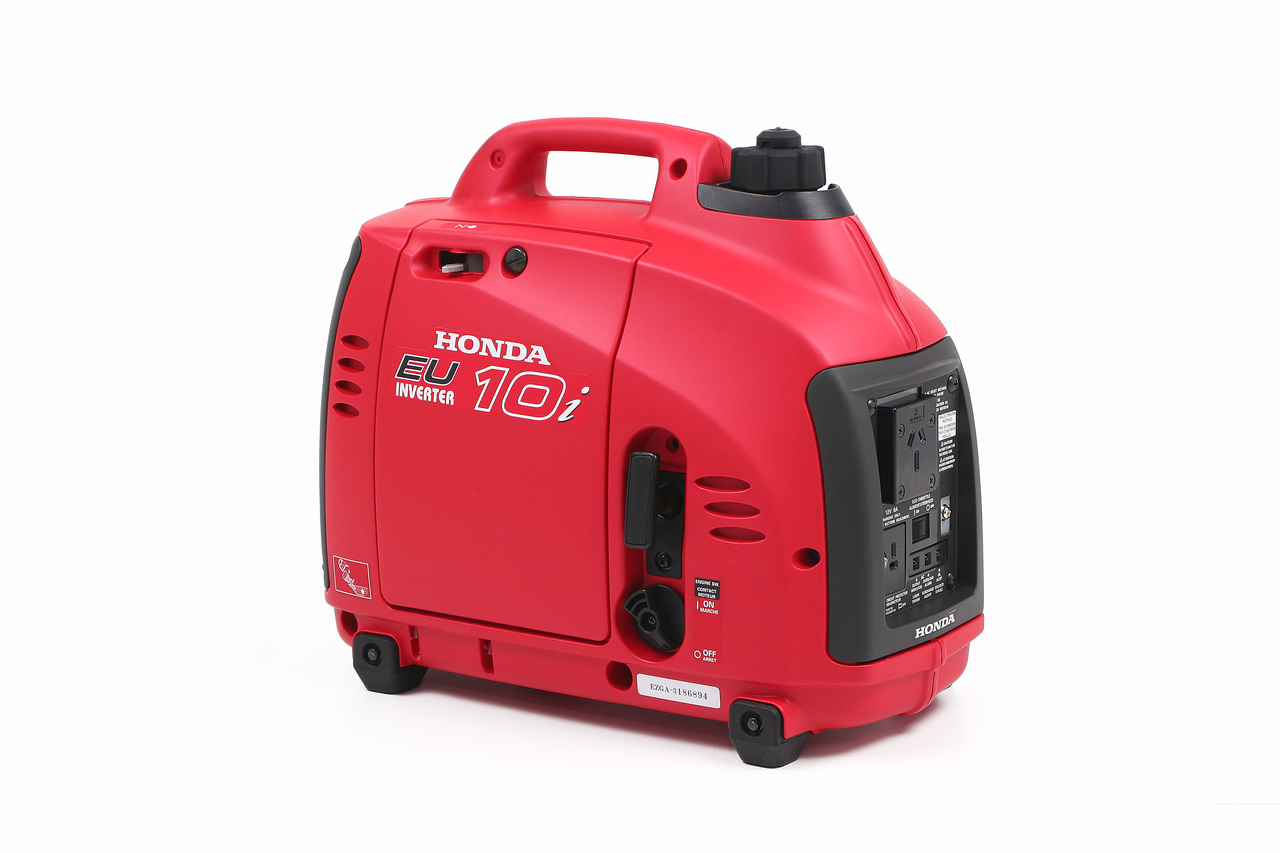 View Honda EU10i 1kVa Inverter
The Honda EU10i is the first generator of its size to feature a microcomputer-controlled sinewave inverter that guarantees commercial quality electricity. The EU10i's portability, quietness and high-quality power have been built with user convenience and environmental impact in mind, which sees it a popular model used across various applications from home, recreational to professional use.
Honda EU30is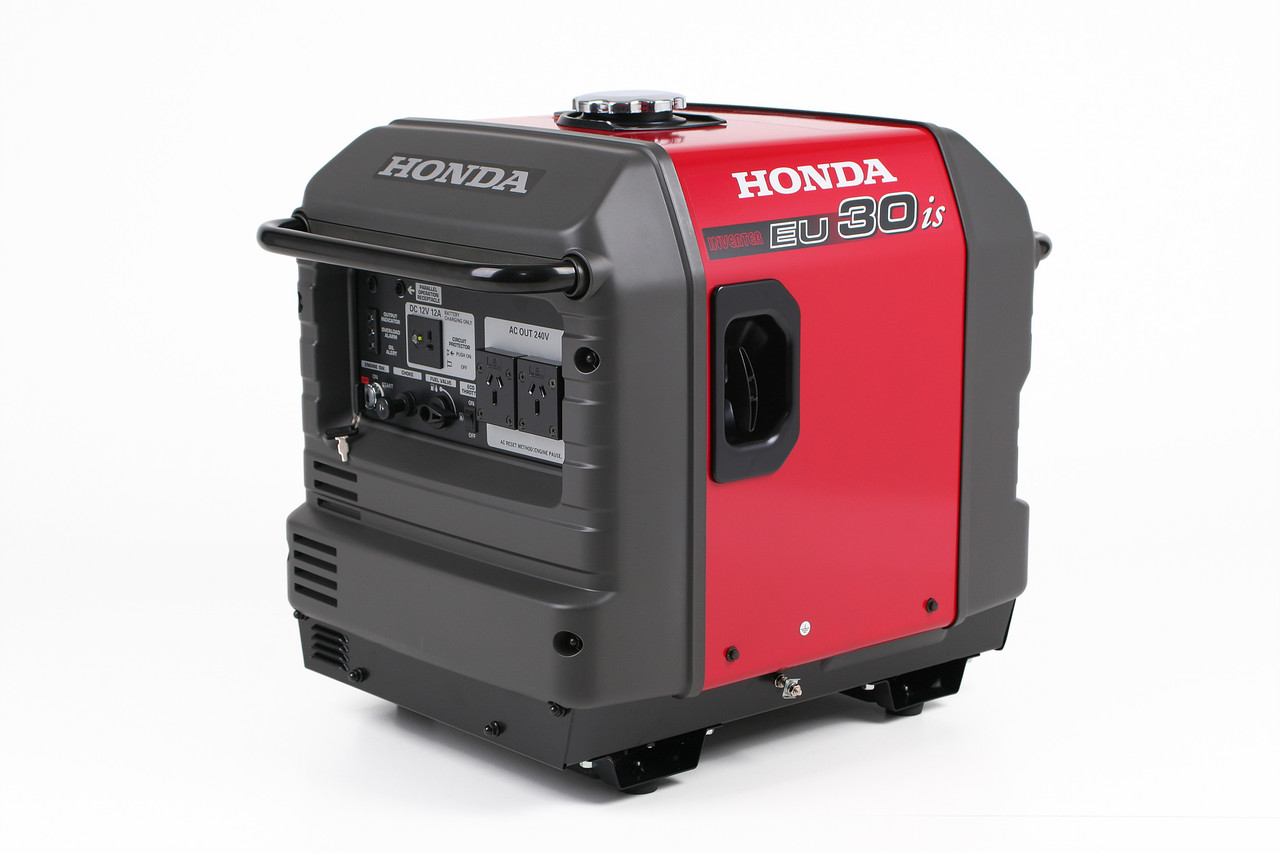 View Honda EU30is 3kVa Inverter
The EU30is weighs only 59kg and operates at 52dB(A)*/65dB(A), making it whisper quiet and one of the lightest generators in its class. Perfect for use with frequency sensitive equipment due to its microcomputer-controlled sinewave inverter. The EU30is can be used to power devices such as laptops, dryers, toasters and mobile phones.
Summary: Honda Vs Genesys Alternative Generator Costs
Honda Inverters:
Honda inverter generators start at around $1,500 for the 1kVA and $2,000 for the 2.2kVA, and then increase to $6,000 for the 7kVA model.
Genesys inverters range from approximately $1,100 for the 2.4kVA model to $1,700 for the 3.65kVA.
Honda Non-inverter Portable Trade Generators:
Honda's portable 9kVA generator comes in at $6,000-$7,000.
The Gen9000 8kVA model costs around $1,700.
Where should I buy a Honda Generator?
When shopping around for a Honda generator, whether for camping, home, trade or farm use, you should look for reputable suppliers with reliable service agents, that also offer extended warranties. Make sure to ask your supplier about the level of ongoing support offered with the purchase.
Blue Diamond Machinery are one of Australia's leading Honda generator suppliers. We provide Honda generators for recreational use with our inverter range and professional use with our trade range. Offering 4 year extended warranties and Australia wide servicing and support available throughout our entire Honda range!
Contact us
To arrive at the best solution you need to know the capacity of the generator you will require in terms power output. For help with this and to make sure you choose the best type of generator for all your requirements, feel free to get in touch with our team for professional advice.